You can find us in suite 205C on the main floor of the FaithLife Financial building.
The FaithLife Financial building is located on the east side of Weber Street North north of King Street.
Parking is free in front and behind the building. Wheelchair ramps are available at the back entrance.
There is a buzzer located at the front door for access to our services between 5pm and 8 pm on weekdays and on Saturdays.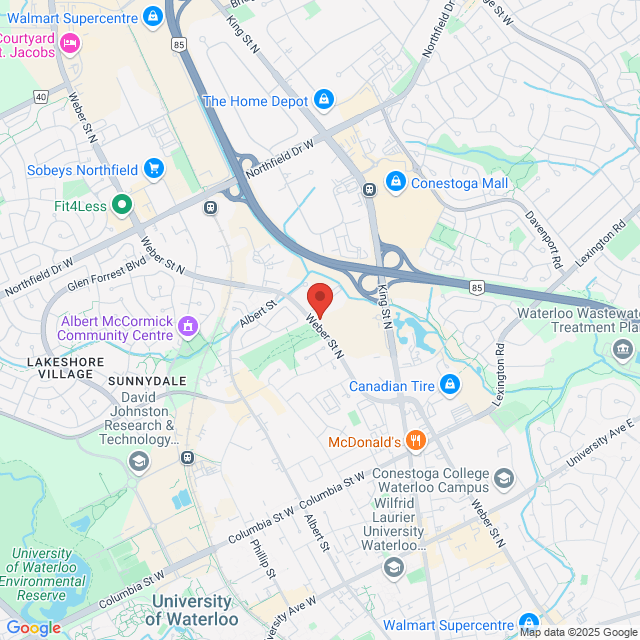 Enhanced Wellness Studio - Enhanced Wellness Studio
470 Weber Street North, Suite 205C, Waterloo, ON, N2L 6J2
---
Our Locations